January 5 – February 5, 2017
Opening Reception: Fri. January 6, 6-9pm
Featuring works by: Darla Bjork, Diane Churchill, Elizabeth Bisbing, Martha Edelheit, Susan Hockaday, Lucy Hodgson, Eve Ingalls, Gongsan Kim, Petra Nimtz, Afarin Rahmanifar, Kathy Stark, and Gayle Tanaka.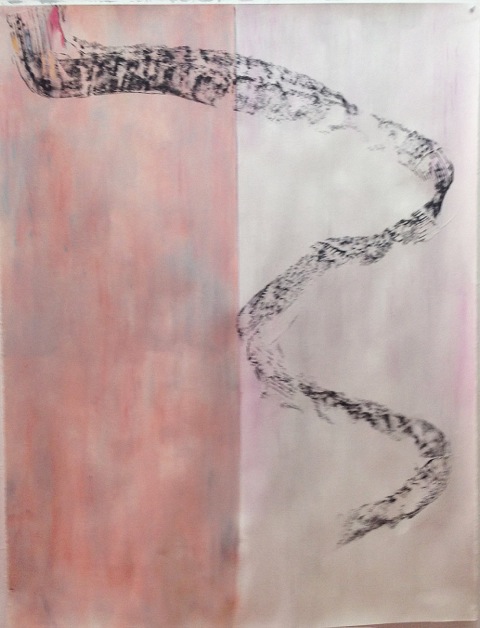 Image: Diane Churchill, Snap, 2016. Acrylic, charcoal on paper, 50 x 38 inches.
To kick off 2017, SOHO20 brings together 12 member artists for the Annual Group Exhibition. The beginning of the new year is a time that holds both reflections of the recent past and intentions for an uncertain future. Likewise, and in many different ways, the works gathered in this exhibition comfortably live in an in between moment. The artists in the 2017 Annual Group exhibition consider the transfer that occurs when crossing over to another idea, state, or side, highlighting the imperfections and abstracting the truth. From subtle shadows and reflections, formal mirroring, fictional inversions, to the juncture where perception meets reality, these works come together to highlight inherent dualities, whether conceptually or through material properties.