current exhibitions | upcoming exhibitions | past exhibitions
ZALIKA AZIM: Totems
Curated by Janna Dyk
May 24 – June 23, 2019
Opening Reception: Fri. May 24, 6-9PM.
Closing Reception: Sat., June 22, 6-9PM.
Installation images available here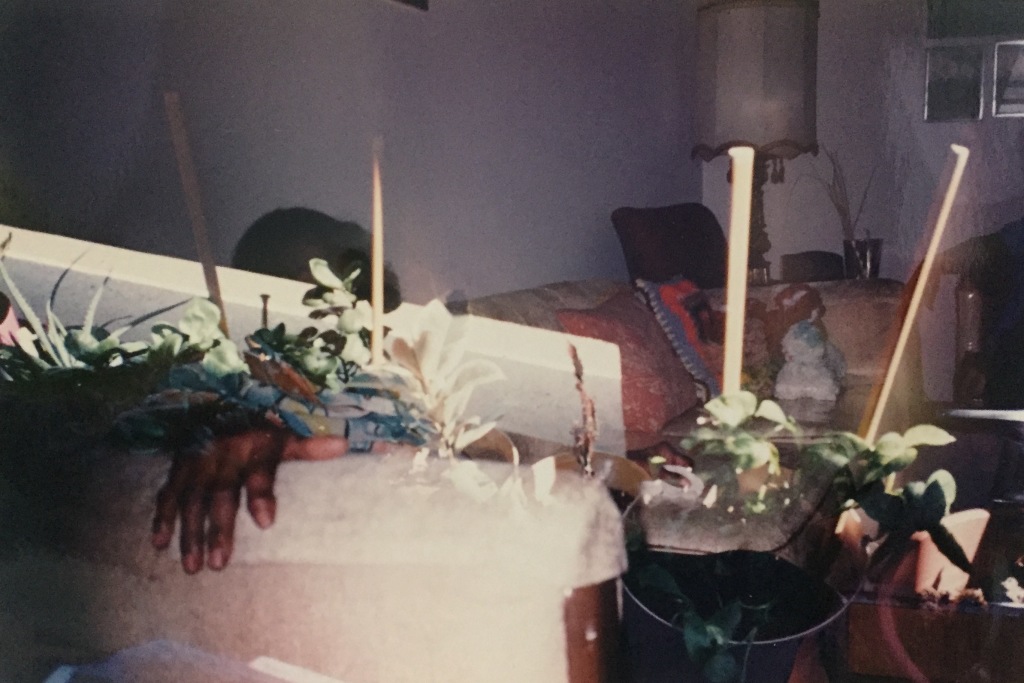 SOHO20's +/- Project Space is pleased to present Totems, a solo installation of new lens-based works by Brooklyn-based artist Zalika Azim.
Investigating the complexities of memory, time, and narrative, Totems features a selection of photographic works that elegantly merge totemic juxtapositions of analogue photography and wallpaper. In this exhibition, motifs offer and transmit visual codes while conjuring the history of oral storytelling, floriography, and quilting within the American South.
Through creating abstract environments that act as repositories, Azim projects multiple occurrences to simultaneously reference ancestral knowledges. Joining a community of artists that explore existential questions through familial archives, she incorporates a collection of double-exposed photographs taken by her late grandmother, Mary E. Lemons.
Considering photography's function, Azim asks: How might double-exposure call into consideration our understandings of space and history, while informing memory? In this reflection, double exposure complicates linear narratives, underscoring how images become charged and embedded with intelligence beyond what is immediately apparent. The multiple visages initiate an investigation into broader considerations of how stories are told, recontextualized, and perceived.
As offerings the works in Totems exist in an attentive transitional state, mining spatial, temporal, and ancestral realities.
Zalika Azim (b.1990) is a New York-based artist conceptualizing her practice through photography, installation, performance, collage and sound. Exploring the complexities of personal and collective narratives, her work investigates the ways in which notions of memory, migration, and the body are negotiated in relation to nationhood and the American landscape. Azim's work has been exhibited within the United States and abroad, including the International Center of Photography, Pfizer, 8th Floor Gallery, Diego Rivera Gallery, the Instituto Superior de Arte, The Dean Collection. Her first solo exhibition "in case you should forget to sweep before sunset" (2019), was recently presented at the Baxter Street Camera Club of New York. Zalika holds a BFA in Photography and Imaging from the Tisch School of the Arts and a BA in Social and Cultural Analysis from New York University.
SOHO20's Project Space exhibitions are generally supported in part by the NY Department of Cultural Affairs, and by Lagunitas Brewing Company.
Image: Totem (to bend in strange winds, and perhaps to bloom), 2019, courtesy of the artist.