November 12 – December 21, 2015
Opening Reception: Fri. November 13, 6-9PM
Read the accompanying essay – Torii/Gate: Liminal Uncertainty written by Harry J. Weil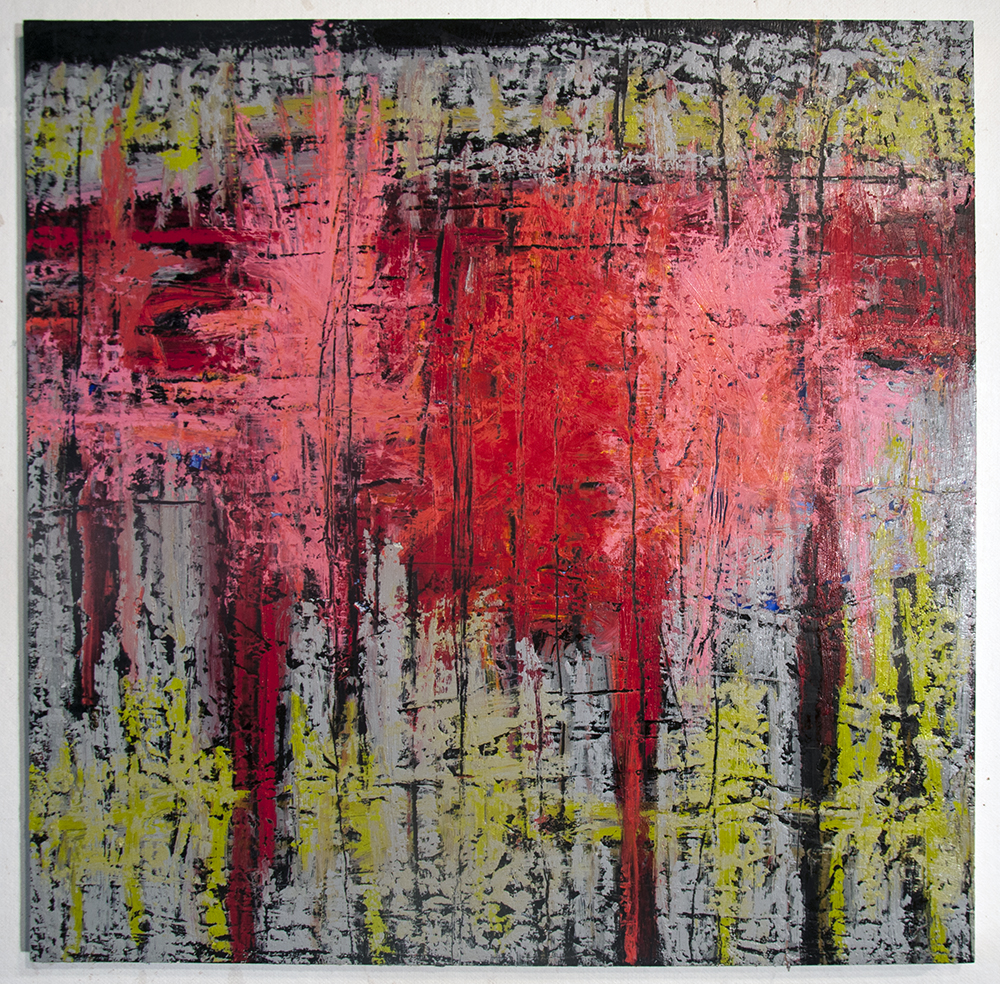 Darla Bjork, Gate with Blue, 2015. Encaustic and oil stick on wood panel, 29 x 29 inches.
SOHO20 Gallery is pleased to present Torii/Gate an exhibition of new works by SOHO20 member artist Darla Bjork. Bjork had previously drawn inspiration from natural landscapes, but now she is also looking towards an architectural framework to inform her paintings. This current body of work alludes to the Japanese Torii. Usually red in color, the Torii most commonly stands at the entrance to a Shinto shrine and occasionally before Buddhist temples. The paintings evoke this gate marking the separation between the profane outside world from the sacred interior.
Coupled with this meditative reference, an explosive but controlled violence comes through in her strokes, achieved through continually adding and scratching away at the surface until an equilibrium is reached. Bjork allows naturally appearing organic forms in her paintings to guide their trajectory. She uses oil sticks and encaustic to build her surfaces, opting for a pallette knife or etching tools to either apply or remove these materials. At close range, the vibrant red forms and scratched black under layers radiate outward from the canvas with bubbling energy. Yet, viewed from a few steps back the work shifts toward a meditative space that nevertheless retains vitality and movement.