Part of Nadja Verena Marcin's Cinema Pirata – How To Undress in Front of Your Husband
October 1 – October 2, 2016
(Bushwick Open Studios weekend)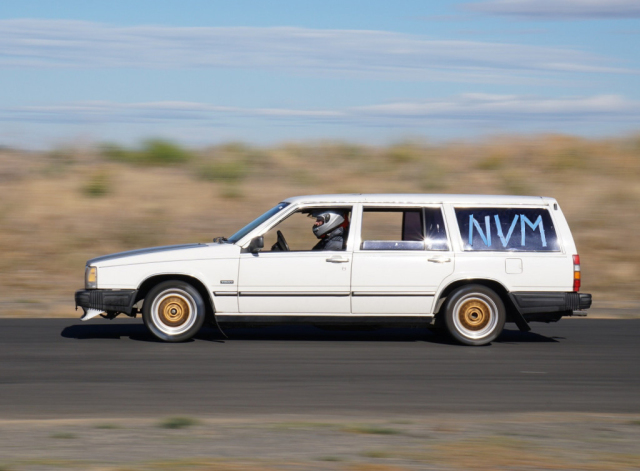 Join SOHO20 for the release of the Distribution Vehicle, Nadja Verena Marcin's second component to her project, Cinema Pirata – How To Undress in Front of Your Husband. Taking form as a pirate DVD shop inside the boot of a station wagon, Distribution Vehicle will pop up around the neighborhood surrounding the gallery during the weekend of Bushwick Open Studios, October 1 – October 2, 2016. The shop will advertise Marcin's video work productions – her often simultaneous roles, as writer, producer, filmmaker, performer and editor. Alongside pirated, mock DVD cases and posters of her works, a TV screen will sample videos from over 50 short films, video-performances, live performances, and sculptural video clips produced by Marcin up until now. However, in a gesture to release the works from their potential patriarchal and capitalist constraints, nothing will be exploited, sold, or purchased. Passers by can only be spectators of the Gesamtkunstwerk.
Preliminary Distribution Vehicle Schedule:
Saturday, October 1:
12- 4 pm: Knickerbocker Ave. between Grattan St. and Ingraham St.
4- 8 pm: 41 Varick Ave.
Sunday, Octpber 2:
12- 2 pm: 566 Johnson Ave.
2-4 pm 1717 Troutman St.
4-6 pm 1182 Flushing Ave.
Specific times and locations are subject to change throughout the course of the weekend – stay tuned through SOHO20's Facebook, Instagram, and Twitter feeds for details!