current exhibitions | upcoming exhibitions | past exhibitions
GINNY FOX: Winterscape
February 7 – March 10, 2019
Opening Reception: Fri. February 8, 2019, 6-9PM.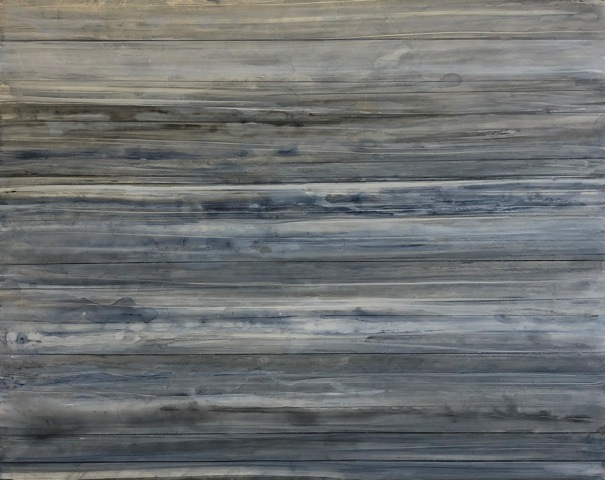 SOHO20 is pleased to present Winterscape, an exhibition of new paintings by artist member Ginny Fox.
Fox's inspiration for these multipanel, richly reductive paintings emerged from winter visits to the beaches of Truro, Cape Cod, and Barnegat Light, New Jersey.
As with her past work, she achieves an ambiguous surface by layering and removing paint with rags, creating a variety of repetitive markings, which are mediated by lines made in pencil. The works' minimal color palette – indigos, greys, whites, and ecrus – evokes such visages as snow on sand, dark pools of water at low tide, and forest undergrowth. Implied textures interweave with suggestions of cloth, stone, and bark.
An all encompassing sky surrounding water becomes one with the earth.