GAME NIGHT #6: FEMINIST POLITICS
Fri. March 10, 6:30 – 9:00 p.m.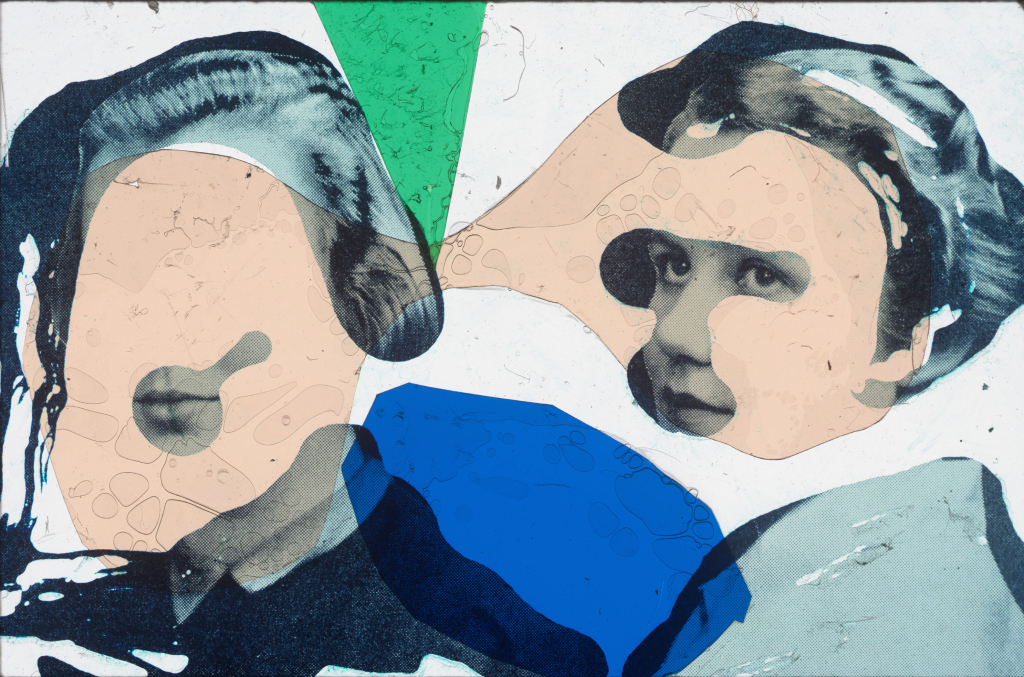 GAME NIGHT #6 explores the theme of FEMINIST POLITICS, featuring games made by artists Rebecca Goyette, Desiree Des, and Željka Blakšić. Participants will engage with the state of feminist politics under current national and global circumstances.
Game Night is a series of free public events presenting artist-made games for play under a selected theme. Through playful exchanges created by artists, this series invites participants to interact with works of art and each other, experimenting with creative play as a form of public engagement. This series is organized by Anna Harsanyi and Sheetal Prajapati with generous support from the Awesome Foundation.
IMAGE: Željka Blakšić, Clearing Agent, 2015. Video (TRT 5:40) and 35mm Slide Collage. Image courtesy of artist.
ARTIST GAMES:
POINT TO POINT
This is a collaborative drawing game where players connect the dots in order to reveal a female revolutionary portrait. Start at the number 1 and draw a line to the number that comes next then connect all the dots in order. When you get to the last number, draw back to the number 1 to reveal the mysterious portrait. Try to guess who the person you just drew is.
Željka Blakšić a.k.a Gita blak is an interdisciplinary artist originally from Zagreb, Croatia and based in NYC. Her inspiration often stems from the sub-culture of the 1990s-era in Croatia, when punk, anarcho and eco movements were having a renewal. This experimental environment became a university of rebellion–a key force, giving voice to new expressions of democracy, justice, common values and free speech. Blakšić has been a recipient of multiple awards, grants and fellowships both in US and Europe. Recent exhibitions and projects include Recess Gallery, NY; Museum of Modern Art, NY; Herzliya Museum of Contemporary Art, IL; District Kunst, DE; Gallery Augusta, FI and AIR Gallery, NY to name few.
Equal Bingo
Equal Bingo is a social game that creates space to discuss our ideas about gender and feminism. Using bingo cards stocked with various conversation prompts, players of all genders will mingle and find out who "wears skirts," who "has served in the military," and who "is an equalist." These phrases can be interpreted and elaborated upon freely, and each conversation ticks a square. Get bingo, and win a prize!
Desiree Des was born in Taipei, Taiwan and raised in Chambersburg, PA. She received her MFA in Studio Art from Hunter College, a Master's in Library Science from Rutgers University, and a BFA in Studio Art from Alfred University. She was the recipient of the Institute for Electronic Art's Print Residency. Her work has been seen at the Maass Gallery, at SARDINE Gallery, at Come Out & Play Festival, on the cover of Conjunctions, in BOMB Magazine, on a billboard at the intersection of Broadway and 174th Street, and on the Global Programs Office bulletin board at the Guggenheim Museum.
Touchables
This performative game invites players to open their sexual imaginations through the catalyst of interacting with tactile objects.
Rebecca Goyette is a video and multidisciplinary artist who shares her complex view of sexuality, specifically the notion of fantasy from a feminist perspective, facilitating scenarios that range from her extensive series of costumed Lobsta Pornos to "Ghost Bitch" Puritan historic reenactments and political sexploitation films such as her most recent Presidential scandal sendup, "Golden Showers: A Sex Hex". Goyette is represented by Freight and Volume Gallery, NYC, and has exhibited and created films internationally.
+++
Game Night #6 is proudly presented in collaboration with SOHO20 Gallery and in partnership with HeForShe Arts Week, a movement started by UN Women, aiming to achieve gender equality through the empowerment of women.