Getting Basic: How to Talk to the Press
Thurs. April 27, 7-9PM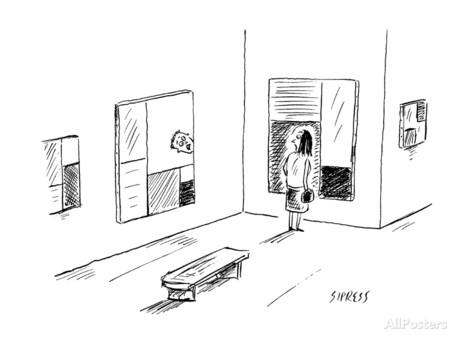 SOHO20 and The Feminist Art Project (TFAP) NYC are pleased to present Getting Basic: How to Talk to the Press. Many artists, with or without representation, are frequently put in the position of having to be their own PR person for their work. This event will host three experienced art writers: Priscilla Frank, Orit Gat, and Jillian Steinhauer, who will discuss the do's and don'ts of contacting the press about your exhibitions, events, and other art-related endeavors. Following a short presentation by each of the panelists, there will be a Q&A session where we invite audience members to come with any questions or concerns to ask the panel.
Priscilla Frank is a reporter at Huffington Post Arts & Culture based in New York. She aims to provide challenging yet accessible coverage of work that appeals to and inspires individuals outside the art world. Her favorite topics to cover include self-taught or outsider art, art therapy, feminist art, and the relationship between art and activism. She received a BA in Rhetoric from UC Berkeley. Follow her on Twitter @badgirlpripri
Orit Gat is a writer based in London and New York whose work on contemporary art, publishing, internet culture, and the different meeting points between these has appeared in a variety of magazines, including frieze, e-flux journal, Rhizome, and The White Review (where she's a contributing editor). In 2015, she won the Creative Capital/Warhol Foundation Arts Writers Grant in the short-form writing category. Gat has taught at CCS Bard and the City College of New York and guest-lectured at a number of universities. She founded a reading group focused on art magazines which meets monthly in cities across the world, including New York, London, and Singapore.
Jillian Steinhauer is the senior editor of Hyperallergic. She was the winner of the 2014 Best Arts Reporting Award from the U.S. chapter of the International Association of Art Critics and the 2016 art writer in residence at SPACES gallery. Her work has appeared in the Guardian US, The New Republic, The Paris Review Daily, the L.A. Review of Books, and other publications. She writes mainly about art and politics, but also sometimes about cats.
Getting Basic is a series of workshops, panel discussions and instructional sessions to help women artists and artists of marginalized gender identities navigate the practical side of their studio practice. Each event will focus on a different professional area that artists typically struggle with as they navigate their way in the art world.