Getting Basic: Selling Your Art
Wed. June 20, 7-9pm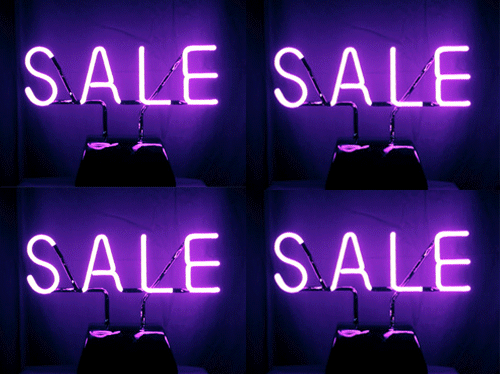 The Feminist Art Project (TFAP) NYC and SOHO20 are pleased to present the sixth program in the Getting Basic series. This session, Selling Your Art, brings together three seasoned professionals from the NYC art world to speak candidly about selling art and the etiquette that surrounds it. We'll talk with accomplished artist Dana James, gallery owner Kat Griefen, and published author Jackie Battenfield to illuminate how artists sell their own work out of their studio or through a gallery, and tips for building good relationships with collectors.
This event is be free and open to the public. All are welcome but keeping within SOHO20's mission, priority will be given to women, trans, and non-binary artists.
Jackie Battenfield, author of The Artist's Guide: How to Make a Living Doing What You Love (2009), is represented in galleries throughout the United States and in over a thousand collections worldwide. Applying her experience as a gallery director, she has supported herself from art sales for over twenty years. Through workshops and seminars, Battenfield shares these skills with artists at all stages of their career. She teaches professional development skills in the MFA program at Columbia University.
Jenn Dierdorf (moderator) is a visual artist working in painting and printmaking. She received her B.F.A. in Sculpture from the University of Kansas and her M.F.A. from the University of Connecticut. She was the Executive Director of SOHO20 Gallery (2008-2013) and Co-Director of A.I.R. Gallery (2014-2016) where she implemented fundraising strategies, and developed programming. Dierdorf is a member of the Committee for Women in the Arts at the College Art Association, as well as a coordinator for The Feminist Art Project and is on the Visual Arts Board for the art collective ABC No Rio. Dierdorf is a Co-Founder of the creative networking initiative Lady Painter Party and a contributor to The Coastal Post art blog.
Kat Griefen, co-founder of Accola Griefen Fine Art, is an art dealer and an art historian. From 2006 until 2011 Ms. Griefen was the Director of A.I.R. Gallery, which was founded in 1972 as the first non-profit gallery for women artists in the United States. She has been a Senior Lecturer at Rutgers University, New Brunswick for five years and has also taught in the Graduate Program in Liberal Studies at Rutgers University, Camden. Ms. Griefen is a Lecturer at Queensborough Community College in the Art and Design Department with a focus on Gallery and Museum Studies. She has lectured widely at other institutions including New York University, Washington University, The Brooklyn Museum, The Museum of Art and Design and the National Academy Museum among others. Ms. Griefen is a Board Member of the Feminist Art Project and a member of ArtTable, as well as a founding member of AWAD, the Association of Women Art Dealers. She has a M.A. in Art History from Hunter College and a B.A. in Art History and in Women Studies from Purchase College.
Dana James is a New York native currently living and working in Bushwick, Brooklyn. Now painting full time, she is the former founder and curator of Elgin Gallery, a space dedicated to bringing together local and established artists to form an arts community in the under-represented Bedford Stuyvesant, Brooklyn, as well as the former Associate Director of Life on Mars Gallery in Bushwick, Brooklyn. She graduated with a BFA from the School of Visual Arts in 2008 and has since then exhibited extensively both in and out of New York. Most recent and upcoming Solo shows include The Lodge Gallery in the Lower East Side, NY and David & Schweitzer Contemporary in Brooklyn, NY. Her work can be found in private and public collections including the ISLIP Museum of Art, SIA in Cape Town, South Africa and the Collection of Lion Tree Capital in New York. She has been featured in publications such as Art Critical, 1100 Mag and Hyperallergic.
Getting Basic is a series of workshops, panel discussions and instructional sessions to help women artists and artists of marginalized gender identities navigate the practical side of their studio practice. Each event will focus on a different professional area that artists typically struggle with as they navigate their way in the art world.