current exhibitions | upcoming exhibitions | past exhibitions
Gallery II
February 4 – 28, 2016
Opening Reception: Fri. February 5, 6-9PM
View IMAGES OF THE INSTALLATION
SOHO20 is pleased to present The Unseen Martyrs, a solo exhibition of works by SOHO20 artist member Gongsan Kim.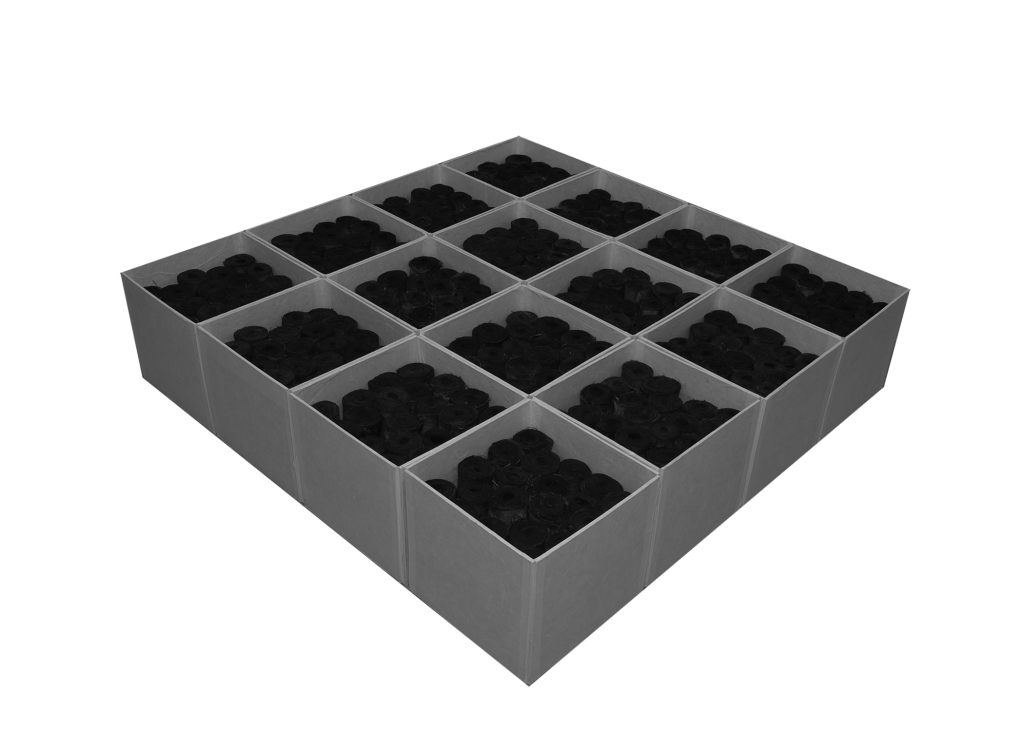 Image: Gongsan Kim, Saints of North Korea 2015. Burnt burlap, wood panel, 12 x 48 x 48 inches.
Through her own language of symbolism and abstraction, Gongsan Kim's The Unseen Martyrs investigates hardship as it is suffered in consignment to a belief system. Through these works, Kim makes reference to the thousands of Christian citizens tortured or murdered across the world in our current moment. It is Kim's intention to bring awareness to this topic, which remains unpopular in the media, yet pervasive across the world, from North Korea to Indonesia, Syria, and Iraq. Using her work as a vessel, she navigates the allegorical topography of these tragedies, as well as the willful ignorance and indifference of the world. It is these injustices that motivate Kim to raise her voice for the voiceless victims.
Through a muted palette and raw materials, Kim invokes a somber call to justice. In an expression of anguish and indignation, the artist scorches tightly rolled burlap, using the remains of fire to leave traces of the severity and intensity of these struggles. These rolls appear in clusters, signifying a victim as both an individual as well as a mass, which only stands stronger in numbers.