How to Read a Banana: A Screening
Friday, March 22, 8-10PM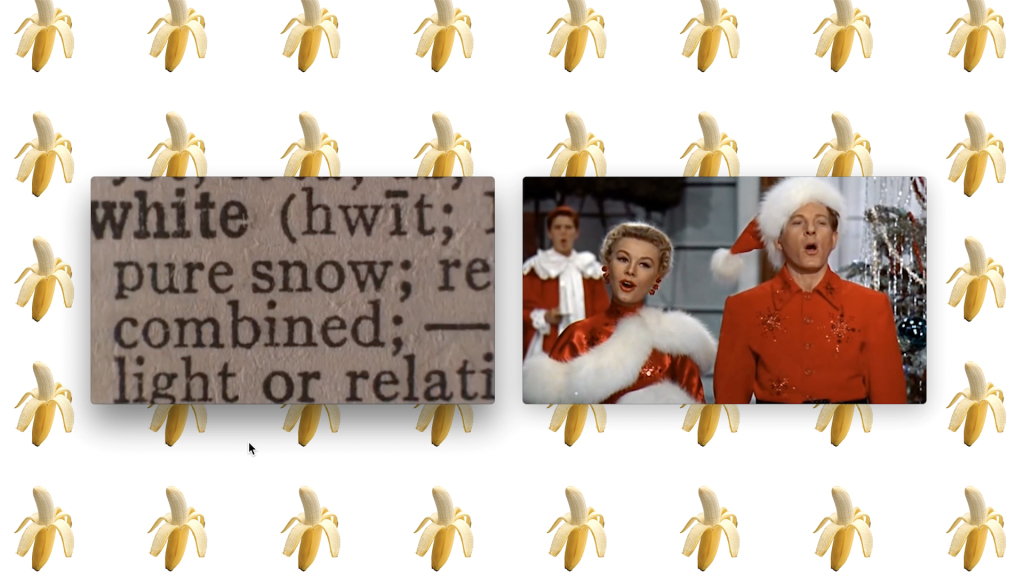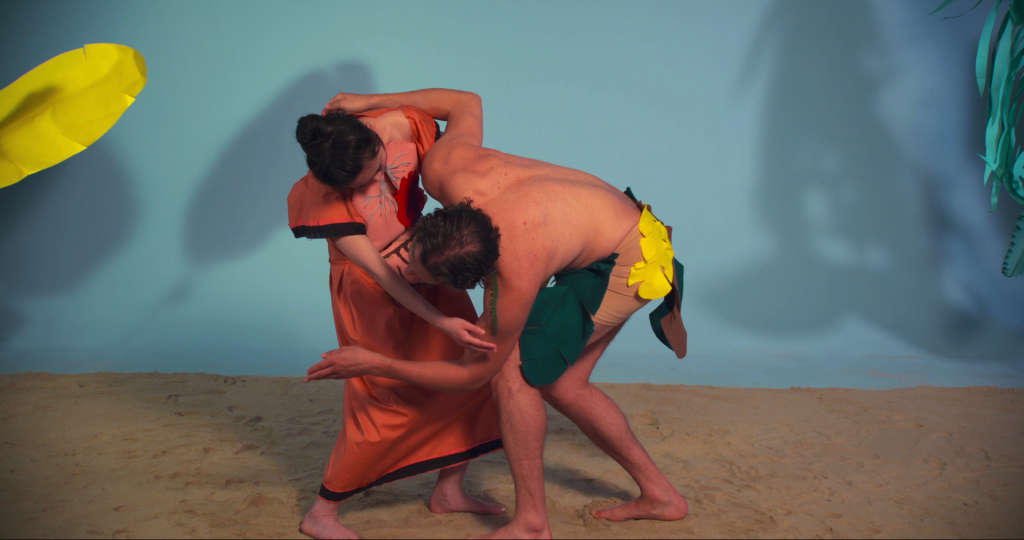 SOHO20 presents a joint screening of Rachelle Mozman Solano's The Dying Cavendish and Nicole Won Hee Maloof's What color is a banana?, organized by 2018-19 Curatorial Fellow Mira Dayal. This event brings together two works fueled by object-centered narratives, specifically about the Cavendish banana, that interrogate the systems of globalization, race, and patriarchy. Solano's and Maloof's humorous deliveries lubricate an implicitly feminist, productive confusion of person and object, authority and subject, I and Other. A moderated discussion with the artists about their uses of language and interests in perception will follow the screening.
This event is in conjunction with SOHO20's Rethinking Feminism series, curated by the 2018-2019 Curatorial Fellow, Mira Dayal.
NICOLE MALOOF works within an interdisciplinary art practice, encompassing drawing, printmaking, and video. Through these mediums, Maloof challenges and explores the artifice of categorical boundaries, and by extension, the social relations that they express. Maloof's drawings and 2D works explore interpersonal relationships and anxieties connected to the body, often addressed through the use of humor. Maloof's videos investigate what it means to know—is it possible to trust conventional disciplines and institutions of knowledge, let alone our own individual sensory input and resulting memories? This set of inquiries stems from the artist's own background and diverse experiences. Born in Korea and raised in Massachusetts, Maloof received a BFA in painting and a BA in chemistry from Boston University. After graduation, Maloof worked on organic chemistry research at Harvard University, taught in Korea for two years on a Fulbright teaching grant, and then moved to New York, where she earned her MFA in the visual arts from Columbia University. Maloof lives and works in New York, and is currently a Visiting Assistant Professor of Art at Sarah Lawrence College for the 2018-2019 academic year.
RACHELLE MOZMAN SOLANO grew up in New York City. She works between New York and Panama the country of her maternal family. Starting often from her biography and family history Mozman Solano explores how culture shapes individuals, how environment conditions behavior. Her work is concerned with the intersection of mythology, history, economics, and the psyche through photographs and films that confound fact and fictional narrative. In her work narrative is explored as inherent to our humanity and shaped by perception. Mozman Solano's art is deeply informed by her clinical work in psychoanalysis. In 2019 Mozman Solano exhibited, Metamorphosis of Failure at Smack Mellon. In 2018 she exhibited El espejo opaco de Gauguin in Arteconsult, Panamá, Panamá and in 2017 she participated in A New Region of the World at Bunkier Sztuki, Kraków, Poland and LARA (Latin American Roaming Art), Panamá, Panamá. Mozman Solano has been awarded residencies at LMCC workspace, Smack Mellon, The Camera Club of New York, and Light Work. Her work has been published in the Light Work annual Contact Sheet, Presumed Innocence, Exit magazine and numerous other publications.
Mozman is a Fulbright Fellow, and the recipient of a NYC Film and Media grant from the Jerome Foundation. She has exhibited at the National Portrait Gallery at Smithsonian Institution, Washington D.C, the Americas Society, New York, New York, National Hispanic Cultural Center, Albuquerque, New Mexico, The Studio Museum in Harlem, New York, New York, the Chelsea Museum, New York, New York, The DeCordova Sculpture Park and Museum, Lincoln, Massachusetts, the Museum of Latin American Art, Long Beach, California, the Shore Institute of Contemporary Art, Long Branch, New Jersey, Festival de la luz at the Centro Cultural Recoleta, Buenos Aires, Argentina the Instituto Cultural Itau, São Paulo, Brazil, the Friese Museum, Berlin, Germany, the Museo Nacional de Bellas Artes, Santiago, Chile, Museo Nacional de Artes Visuales, Montevideo, Uruguay, Centro Cultural de España, Mexico City, Mexico, Festival Biarritz, Biarritz, France, as well as the IX Bienal de Cuenca, Ecuador.
MIRA DAYAL is an artist, critic, and curator based in New York. She is the founding editor of the Journal of Art Criticism, co-curator of the collaborative artist publication prompt:, and an assistant editor at Artforum. Dayal's studio work has focused on the routines and materialities of language and the body. Past shows of her work in New York include Anagen at Lubov, Material Metaphors at NARS Foundation, Spectral Imprints at A.I.R. Gallery on Governor's Island, and Volley at Abrons Art Center. Extending and researching these interests, Dayal has previously curated programming and exhibitions on the subjects of intimacy, material residues, collaboration, and commemoration for venues including Crush Curatorial, Helena Anrather, A.I.R. Gallery, the Pfizer Building, and Barnard College; she also assisted New Museum curator Margot Norton with research for Sequences VIII: Elastic Hours, a biennial in Reykjavik. Dayal's curatorial practice primarily engages the work of emerging and underrepresented artists. In September 2018, she curated a show of Lizzy De Vita and Hong Seon Jang for 5-50 Gallery, followed by Formula 1 at CUE Art Foundation, where she is a Curatorial Fellow, in April 2019.
At the intersection of curation and criticism, Dayal has contributed to several museum catalogues, and has also published her writing online and in print with Artforum, The Brooklyn Rail, CUE Art Foundation, Hyperallergic, Performa, NYAQ, and other publications. Recent articles have focused on the work of Marianna Simnett, Will Rawls, EJ Hill, Wong Ping, Lauren Bakst, Zoe Leonard, and Fia Backström.
Images: Nicole Won Hee Maloof, What color is a banana?, 2017, film still from single-channel video (color, sound), 13 minutes 1 second (image courtesy the artist), and Rachelle Mozman Solano, The Dying Cavendish, 2017, film still from single-channel video (color, sound), 9 minutes 24 seconds (image courtesy the artist).