Julie Kumar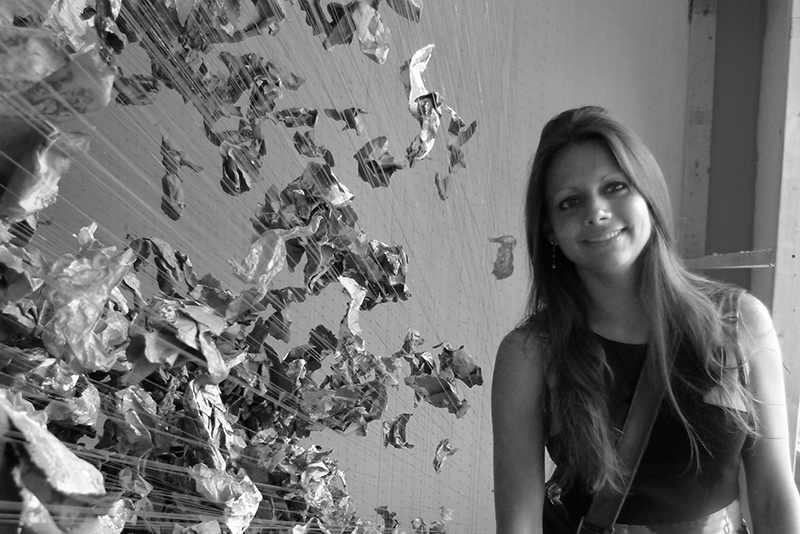 Artist Statement
From the frenetic swinging of lead weights in a sandy landscape to the quiet solidity of an image suspended on the surface of water, my work explores systems, disrupted rule structures, and self-organization. I create compositions in time with computer programs and electronics, build immersive environments that are activated by projected and natural light, and intervene on materials that erode, drip, melt, evaporate, break apart, or float away. My installations are permeable systems that change at irregular intervals. I start with the many until the few can be extracted, developing new responses to each unexpected turn in a process that seems not to emulate, but to materialize, the idea of learning itself.
My art studio is a deeply inefficient laboratory. Experiments unravel and organize themselves into oddly evolved iterations, hypotheses are proven that were never formed, sequences begin in the middle and abruptly stop. Over the last few years I have accumulated a strange blueprint of knowledge that is a byproduct of my studio investigations. I have learned where magenta fluid will go as it flows through an inefficient feedback loop—how floating graphite powder will separate itself into fractured tectonic plates on a bed of still water—how dripping tubes reconstitute solid material back into liquid—what the prismatic haloes of light in a bright yellow room will do if a cloud passes in front of the sun.
Bio
Julie Kamlesh Kumar was born in Anchorage, Alaska. She received her BA in Honors Visual Art from Brown University in 2007, where she was awarded the Anne Belsky Moranis Award for Excellence in Art. She has been an Artist in Residence at the Oregon College of Art and was one of six chosen by an international jury to be an Emerging Artist in Residence at the Pilchuck Glass School. In 2013 she graduated with an MFA in Sculpture from the Rhode Island School of Design, where she was supported by the prestigious Presidential Scholarship and a juried Graduate Studies Grant. She has shown in numerous locations nationally, from at the Rhode Island School of Design Museum to the Warwick Museum of Art. In November 2013 she was featured in Artscope magazine for her work in the show The Order of the Universe at Wheaton College in Massachusetts.
Kumar lives and works in Brooklyn, where she is currently planning her solo show at This Friday or Next Friday gallery, There are No People.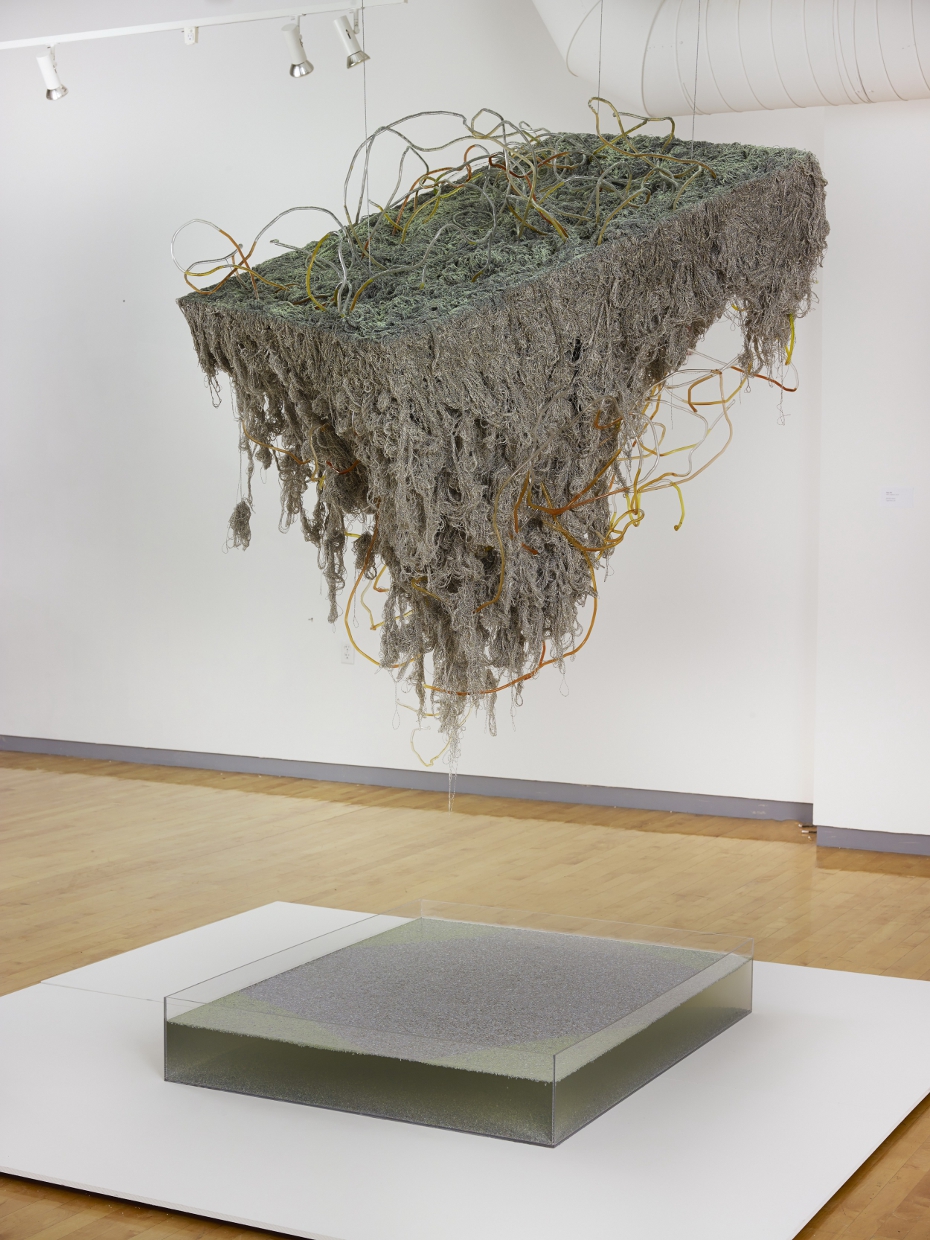 A Chemical Conviction
Water, glass, string, foam, nickel oxide
12' x 4' x 4'
2013
>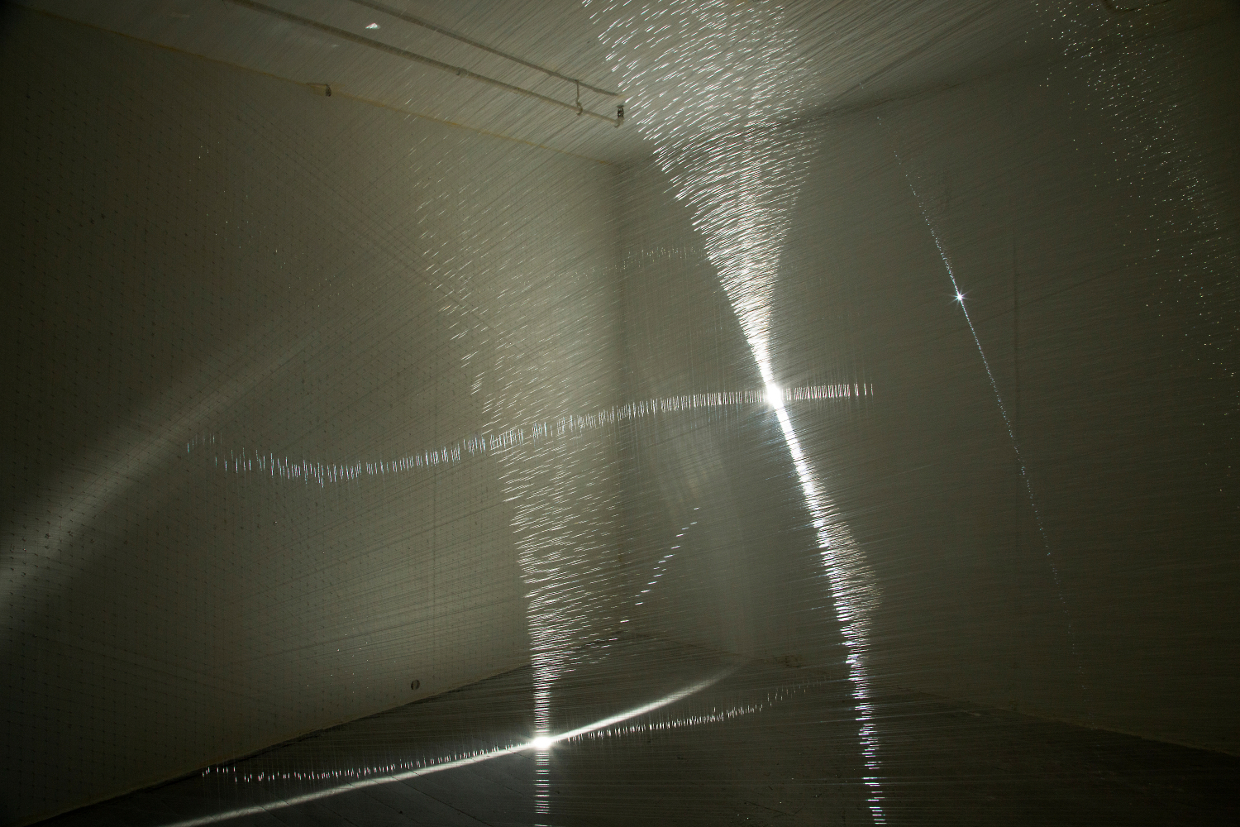 A Single Hour of the Day
Daylight, monofilament, staples
10′ x 12′ x 10′
2013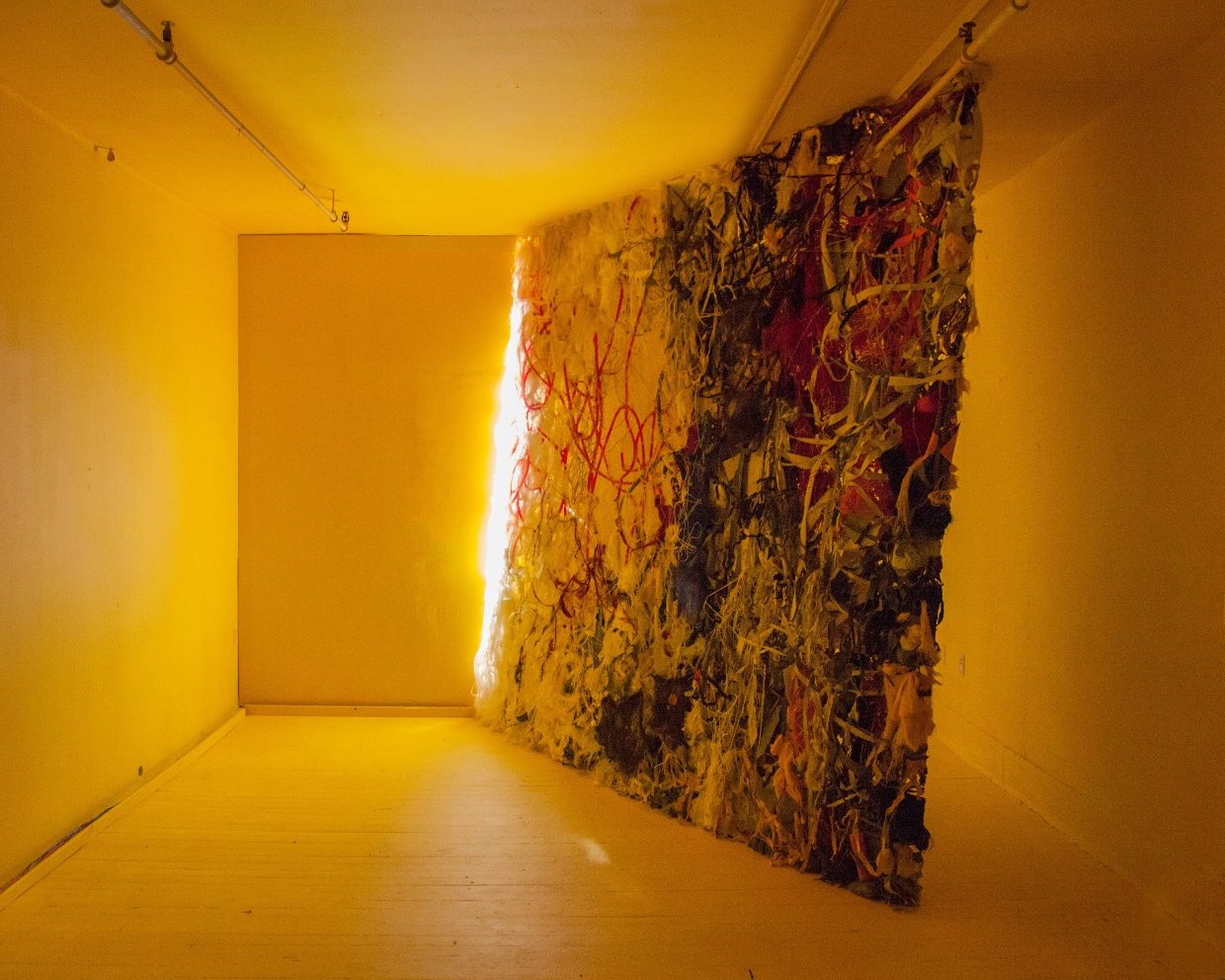 An Imitation of a Light
Daylight, tubing, water pumps, fluorescent lights, programmed electronics, mixed media
Room dimensions: 15' x 15' x 10';
Wall dimensions: 10' x 12' x 4"
2013

A Force Illegible
Steel, polystyrene, mixed media
11′ x 10′ x 10′
2013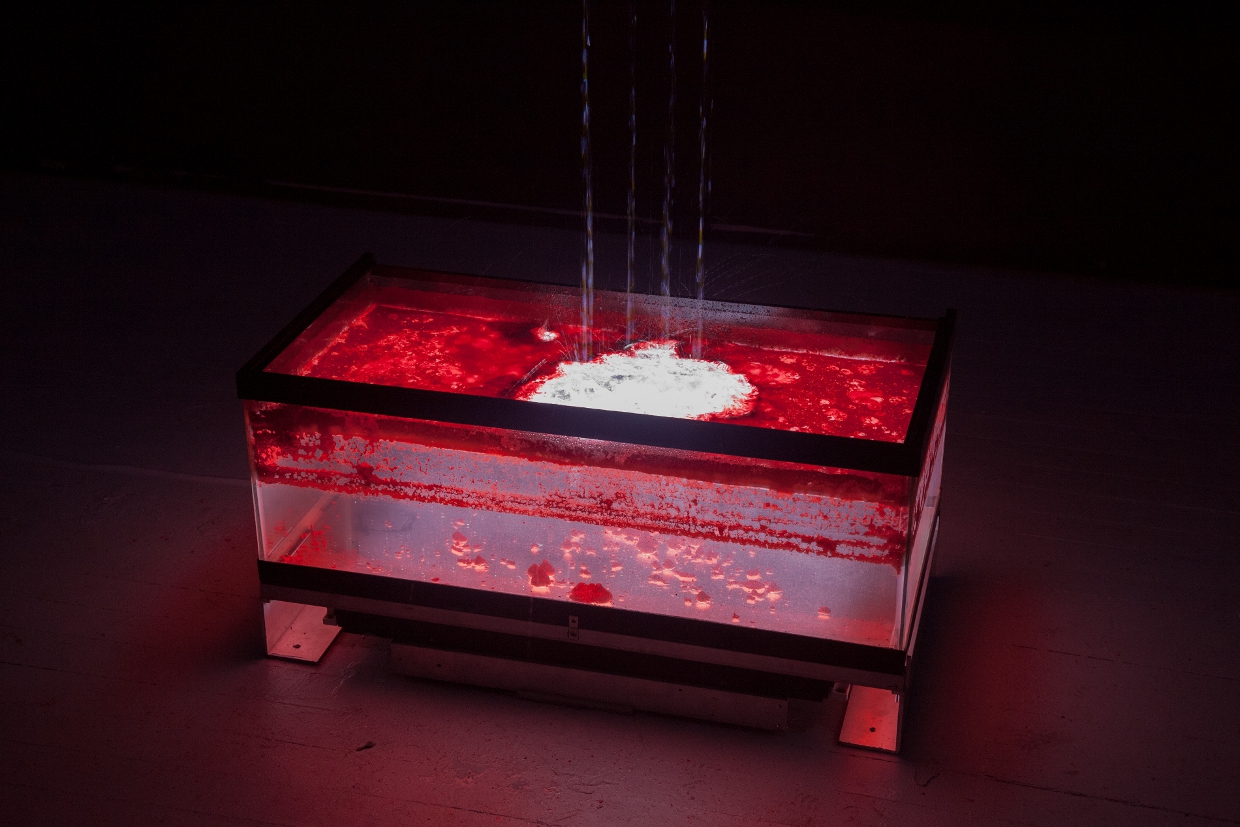 Then Space Began to Toll (detail from sequence)
Projected animation, programmed electronics, water pumps, glass, water, graphite, fluorescent tubes, oil
Dimensions variable
Duration: 11 minutes
2012

Water is Taught by Thirst
Steel cables, fluorescent lights, mixed media
Room dimensions: 15′ x 18′ x 14′
2013