current exhibitions | upcoming exhibitions | past exhibitions
GONGSAN KIM: Mausoleum (Gallery 2)
Opening Friday, March 15, 2019 6-9PM
On view March 15 – April 14, 2019
Installation images available here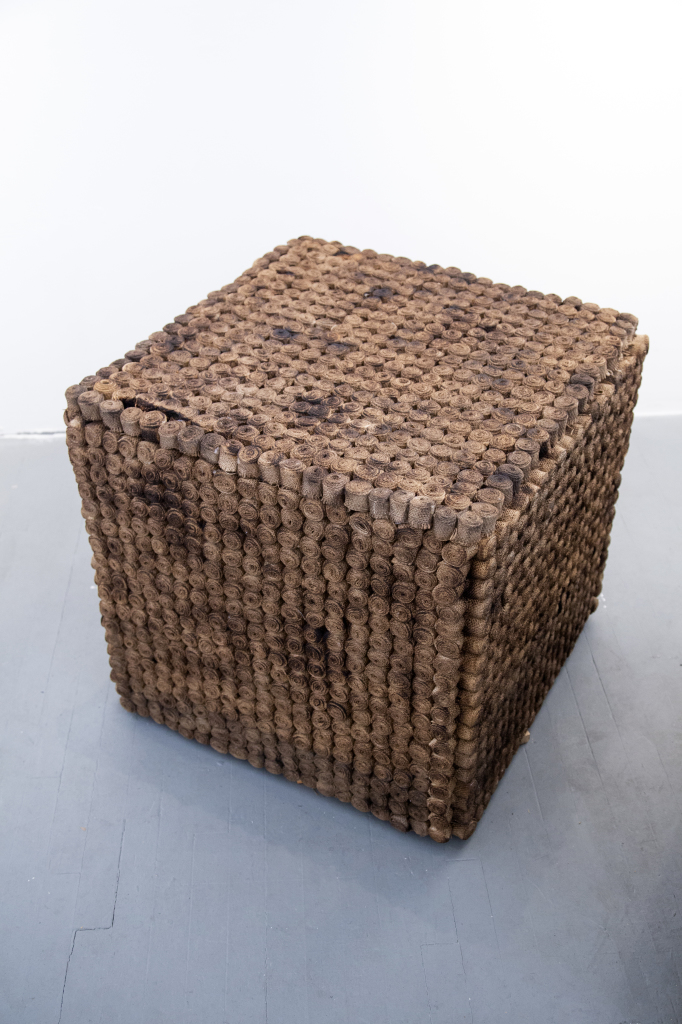 SOHO20 presents Mausoleum, an exhibition of sculptural works by Gongsam Kim.
Kim, whose father fled from North to South Korea during the Korean War, notes the personal imprint of the schism between the two, and perceives her art as both a declaration of the injustices faced by the North Korean peoples, and a meditative ritual to ease their and her own grief.
The aesthetics of meditation have so often influenced conceptually minimalist art. In an intricate process for Kim, these aspects of mysticism, specifically Christian mysticism, semantically and emotionally reside at the center of the work. She further explains that while her work "deals with political issues," she reduces its use of form and color so as to relay feelings "immensely and minimally."
In the sculptures on view at SOHO20, through an elaborate system of personal references that thread throughout her many works, Kim creates a series of cubes to honor the numerous individuals who have died in anonymity in North Korean political camps, without a trace or gravestone to mark their passing. Kim writes: "The cube, symbolizing a coffin, was filled with a thousand scorched or burnt burlap rolls, and wrapped in 800 feet of rope… It is my hope that the history of 70 years is known, remembered, and announced." Through this process, Kim hopes to demarcate each loss, wound together by the collective experiences of this history.