Sat. March 25, 7-9pm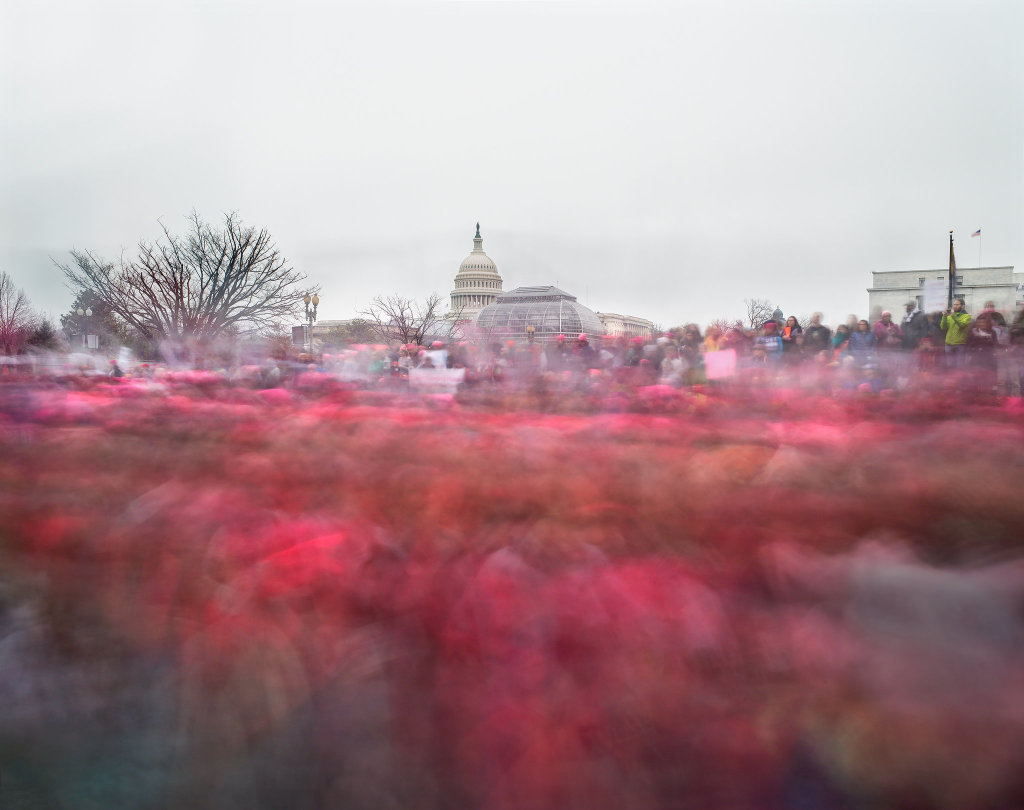 SOHO20 presents NOW//NOW//NOW//NOW as part of the ongoing series Rethinking Feminism, moderated by writer and artist Cat Tyc. This event is centered around instigating conversation around the question of 'What do we do now?' in regards to the issues that the Women's March has brought to the foreground of consciousness in regards to race, sexuality, gender binary identification, and class. Tyc invites fellow artists/writers/curators to speak about how they are are dealing with these issues in their creative work to help guide a conversation in the room about how to move forward.
+++
Participant Bios:
Cat Tyc is a Brooklyn writer/artist whose work exists on the precipice of poetics and mediology. Her video work has screened locally and internationally at spaces that include the Microscope Gallery, Anthology Film Archives, CUNY Graduate Center, Brooklyn Museum, Kassel Fest and the PDX International Festival where she also acted as a curator of poetry on a bill combining poetry with experimental film presentations. She has directed music videos that have been added to the rotation on LOGO's NewNowNext as well as MTVu. In 2006, she was awarded a Flaherty Seminar Fellowship in "Creative Demolition: Reconstructing Culture through Innovations in Film & Video" at Vassar College. Some of her videos have been anthologized in the "Journal of Short Film" series distributed by Ohio State University and in the Joanie 4 Jackie archive at the Getty Museum. She is co-director of the Poet Transmit, a project that engages in the connections between poetry, transmission, and performance with focus on multiple modalities. Past events have occurred at Recess, St. Mark's Poetry Project, Knockdown Center and MOMA PS1. Her most recent writings have been published in Weekday, The Sink Review, 6×6 and the Fashion Studies Journal. Her chapbook, "An Architectural Seance" will be released by Dancing Girl Press in spring of 2017.
Stephanie Acosta is a multidisciplinary artist focused on the exploration of the experiential, incorporating concrete objects, created environments, solo and ensemble performances, along with experimental and documentary filmmaking as modes of inquiry. By placing the materiality of the ephemeral at the root of her practice, Acosta questions the making of immovable meanings in our manufactured limitations. Currently based in NYC​, where she works extensively with unseen histories, performance, experimental radio, dance films, including upcoming projects with the likes of Miguel Gutierrez, Cynthia Oliver, Same As Sister, and Leslie Cuyjet to name a few. Acosta can also be found heading up discourse at the Knockdown Center including their new series Sunday Service as well as creating with NO ONE IS ANYWHERE, Intrinsic Grey Productions. Acosta's first feature film (producer), ​The Ladies Almanack, the first feature film based on the writing of Djuna Barnes and her Literary Lesbian Crew, premiered October 2016 at the Museum of Contemporary Art in Chicago. She recently presented the evolving solo I AM A POTTED PALM for the series Is This What You Wanted, issues of self tokenizing and the sanctity of sincerity in identity work, for Chicago's IN>TIME2016 Performance Festival with iterations at Dfbrl8r Performance Gallery and Regards' gallery. And this past winter included an object theatre exhibition for Vox Populi (Philadelphia) in collaboration with J Soto, Aqui y Alla focus' on contradicting Latinx experiences and the failures of translating our selves and our bodies.
Ruby Brunton is a New Zealand-raised poet and performer who now lives in Brooklyn. She's had poems in Metatron, 4 Poets, Queen Mobs and The Felt. She has essays in Complex, The New Inquiry and Mask Magazine where she is a contributing editor. She spends a lot of time thinking about intimacy, resistance, how to create community and education alternatives. Find her on twitter & tumblr @rubybrunton
Christen Clifford is a feminist performance artist, curator, writer, mother, actor and adjunct professor at the New School. She has performed at The New Museum, Panoply Performance Laboratory, Grace Exhibition Space, SoHo20, Postmasters Gallery, Judith Charles Gallery, Joe's Pub, Vox Populii and the Cobra Club as well as across the US and Canada and in Slovenia and the UK. She has been a full time mother, an artists model, a waitress, bartender, perfume girl and a salesperson at Victoria's Secret. Her work has been written about in Art in America, Artforum, Bookforum, The New York Times and The Huffington Post. Recent projects include 1WantYour3lood , PussyBow, and #fuckcancer on IG. She is curating #RapeyRapeNite at Dixon Place on March 27th at 7:30pm. She lives in Queens and online @cd_clifford More here: www.christenclifford.info
Marianna Ellenberg – Working between theatrical event, avant-garde music and the moving image. Marianna Ellenberg creates projects that examine the female subject as filtered through individual narratives and rites of passage. Her work has ranged from parody infomercials (Positive/Negative, 2010) to experimental feature films (The Deflowering of Ariella Von, 2014) and live performance (The Harmers, 2015). Ellenberg's work has been exhibited locally and internationally at venues including Anthology Film Archives, Issue Project Room, Joan Gallery, David Lewis, LACMA, EMAF (Osnabreuck) and Gallery SC (Zagreb). Press includes Art in America, LA Weekly, Hyperallergic, Drunken Boat, Cahiers Du Cinema and Art F City.
Jasmine Gibson is a Philly jawn now living in Brooklyn and soon to be psychotherapist for all your gooey psychotic episodes that match the bipolar flows of capital. She spends her time thinking about sexy things like psychosis, desire and freedom. She has written for Mask Magazine, LIES Vol II: Journal of Materialist feminism, The Capilano Review and has published a chapbook, Drapetomania (Commune Editions, 2015). She is an editor at Timeless, Infinite Light.
Victoria Keddie is an artist working in sound, video, and transmission. She works with electromagnetic signal generation and field recording within concentrated energy fields. Her video work plays with notions of the still frame, of image and sound synchronicity and collapse, the stereoscopic image and dimensional spaces. She is co-Director of E.S.P. TV, a nomadic TV studio that hybridizes technologies to realize synthetic environments and deconstruct the televisual for live performance. In early 2016, she launched UNIT 11, a mobile transmission based studio and residency operated within an ENG news van.
Jodie Lyn-Kee-Chow is a Queens based interdisciplinary artist whose work has been shown internationally in numerous group exhibitions and performance art festivals. Through installation and performance, Lyn-Kee-Chow uses the symbols of her unique hybrid culture to critique the effects of the global economy on history and the present time. In her work the nostalgia of growing up in the Caribbean entails the continued investigation of the commodified imagery of primitivism, folklore, fantasy, consumerism, spirituality and nature's ephemerality.
Lyn-Kee-Chow is a Rema Hort Mann nominee and a 2012 New York Foundation for the Arts Fellow in Interdisciplinary Art. Her work has been reviewed and featured in publications such as The New York Times, The Huffington Post, The Washington Diplomat, Daily Serving, Hyperallergic, Artinfo, The New York Art World, Super Selected, and Newsday. She currently teaches MFA Studio at School of Visual Arts
Sheetal Prajapati is an artist, educator, and administrator living in Brooklyn. In March 2017, she began a new role at Director of Public Engagement at Pioneer Works Center for Art and Innovation in Red Hook, Brooklyn. Previously, she served as the Assistant Director, Learning and Artists Initiatives at The Museum of Modern Art, New York. Since 2016, Sheetal co-curates a series of GAME NIGHT events with Anna Harsanyi in New York- a series of social events presenting artist-made games for play. Events have been hosted by Babycastles Gallery, Come Out and Play Festival and SOHO20 amongst others.
As an artist, Sheetal's work explores notions of intimacy and identity, examining our relationship to the material world and forms of production as a means for building resistance, collectivity, and pause. She works across media including textiles, painting, performance, and photography. Her work has been shown at Elizabeth Foundation for the Arts, Denny Gallery, The Galleries at Moore, and other venues. In May 2017, she will be in residence at the Haystack Mountain School of Craft (Maine). Sheetal received her MA from School of the Art Institute of Chicago and her BA from Northwestern University.
Buzz Slutzky is a Brooklyn-based artist, writer, and curator whose work is primarily focused on humorously investigating the relationship between individual self-identity and historical context. Their practice incorporates drawing, sculpture, performance, video, fiction, creative nonfiction, and criticism. From 2010-2012, Slutzky was a Curator of the Pop-Up Museum of Queer History. Slutzky has exhibited, performed, and screened at Los Ojos, Cooper Union, Maryland Institute College of Art (MICA), Boston Center for the Arts, La Mama, MIX, Frameline, Columbia College Chicago, Mindscape Universe (Berlin), among others. In 2015, Slutzky was a resident at the Vermont Studio Center, and this year they will be a resident at the NARS Foundation in Brooklyn. They currently teach a course in video post-production at the College of Staten Island.
Bishakh Som's comics have appeared in The Other Side: An Anthology of Queer Paranormal Romance, The Boston Review, Black Warrior Review, The Brooklyn Rail, Buzzfeed, Ink Brick, The Huffington Post, The Graphic Canon and the Eisner and Harvey-winning anthology Little Nemo: Dream Another Dream. They received the prestigious Xeric grant in 2003 for their comics collection Angel and have illustrated The Prefab Bathroom: An Architectural History, published by McFarland Press.
Bishakh's artwork was featured in solo shows at ArtLexis Gallery and Jaya Yoga Center, and in group shows at the Bannister Gallery at Rhode Island College, Issyra Gallery, Grady Alexis Gallery and the Society of Illustrators. They have presented their comics work at The Poetry Project and at the New York Comics & Picture-story Symposium at The New School. Bishakh has also contributed artwork and comics to organizations such as the Immigration Defense Project, Modern Courts, Feminist Frequency and for Trans Day of Remembrance 2016 and 2017. Bishakh lives and works in Brooklyn, NY.
Stephanie Strickland's 7th book of poems, Dragon Logic, was published by Ahsahta in 2013. Her 8th, V : WaveTercets / Losing L'una,was published by SpringGun Press in 2014, as was the accompanying app for iPad, Vniverse, created with Ian Hatcher. Her awards include two Di Castagnola Prizes from The Poetry Society, the Sandeen and Brittingham Awards, NEH and NEA Awards, and theBoston Review, Pushcart, and Best American Poetry prizes. She has collaborated on 11 digital poems. A member of the Board of Directors of the Electronic Literature Organization, she co-edited Electronic Literature Collection Volume 1. For more information about her work, go to http://stephaniestrickland.com.
Wendy Vogel is a writer and curator based in Brooklyn, New York. A former editor at Flash Art International, Modern Painters and Art in America, she has contributed to Artforum.com, art-agenda, Art Lies, Art Review, Brooklyn Rail, frieze, and The New York Times, among other publications. In close collaboration with Peter Halley, she edited index A to Z: art, design, fashion, film and music in the indie era (Rizzoli, 2014). She has organized or co-organized curatorial projects at venues including the Hessel Museum at the Center for Curatorial Studies, Bard College, Annandale-on-Hudson, NY; Künstlerhaus Schloss Balmoral, Bad Ems, Germany; The Kitchen, New York; and Abrons Arts Center, New York. This March, she organized Your Body Is A Battleground for VOLTA NY's Curated Section.