Thurs. December 10, 2015
7:30PM
DOUBLE GATE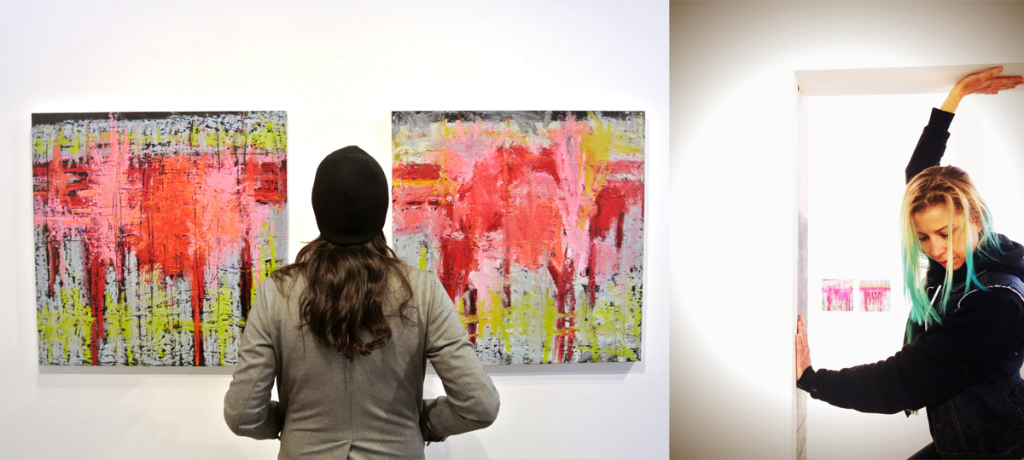 + First, artist Maria Hupfield presented Double Gate a 15 minute performance featuring guest Autumn Kioti. Created at the invitation of Darla Bjork for her current exhibition Torii/Gate, Hupfield used repetition, colored tape and Kioti's sustained poses to respond to the paintings on display in the gallery.
Hupfield's performances activate space and handmade items combining the unexpected with the everyday. Currently based in Brooklyn New York Maria Hupfield is from Canada, and a member of Wasauksing First Nation, Ontario. In 2014 she received national recognition in the USA from the Joan Mitchell Foundation for her artist-sewn industrial felt sculptures earning a Painting and Sculpture Grant. Her work traveled across Canada for the exhibit Beat Nation: Aboriginal Art and Hip Hop and has shown at the Museum of Arts and Design New York, with performances at the Toronto Power Plant, and 7a*11d International Performance Festival. This summer her nine foot birchbark style hunting canoe made of industrial felt was assembled and performed in Venice Italy over three consecutive evenings for the premiere of Jiimaan (canoe).
Autumn Kioti is an interdisciplinary artist, activist, aerialist, scavenger (and trickster) based in Harlem. Her work combines improvisational movement and choreography, finding value in found objects, mask, and puppet building from recovered items, painting, writing, and her own dreams. Kioti creates ritual-inspired participatory performances centered on intuitive movement and pure emotion. She was a recent recipient of the first NOoSPHERE Circle of Fire Performance Art Grant, artist-in-residence at Santa Fe Art Institute and the Art Monastery Italia, EU.
BLUE IS UBIQUITOUS AND FORBIDDEN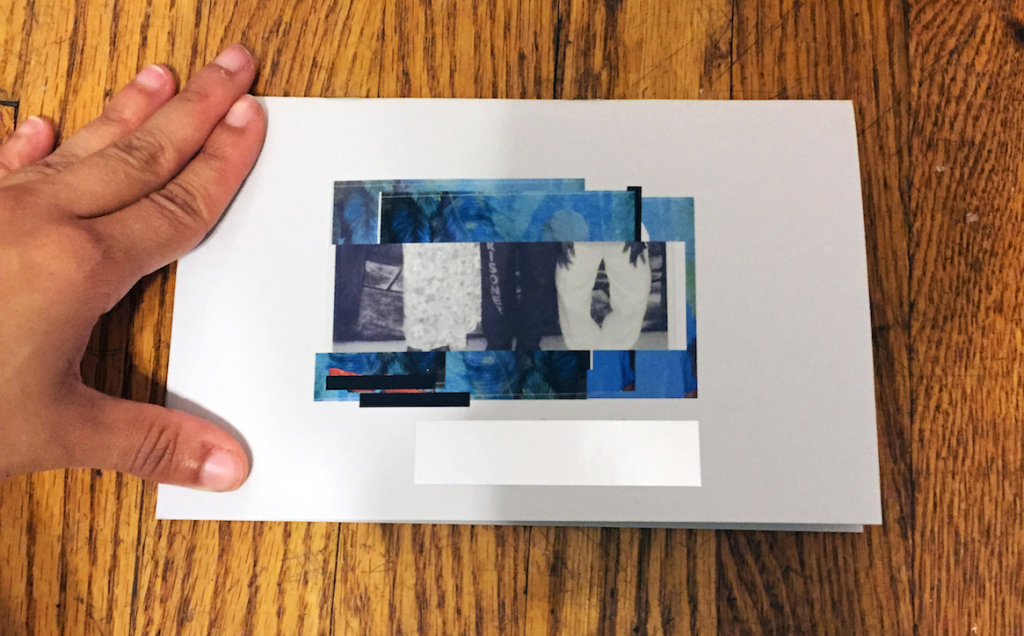 + Second, Sable Elyse Smith presented a reading from Blue is Ubiquitous and Forbidden, a limited edition zine, which takes its title from the artist's current exhibition in the +/- Project Space, considering the trauma of mass incarceration by scaffolding perspectives and proximity – through image, video, voice, and text.
The text itself considers the violence of the everyday and mediates on ones construction of self through the residual accumulation of our body's movement through space.
This night also included readings of original works by Justin Allen and Jibade-Khalil Huffman.