Tues. January 17, 6-9PM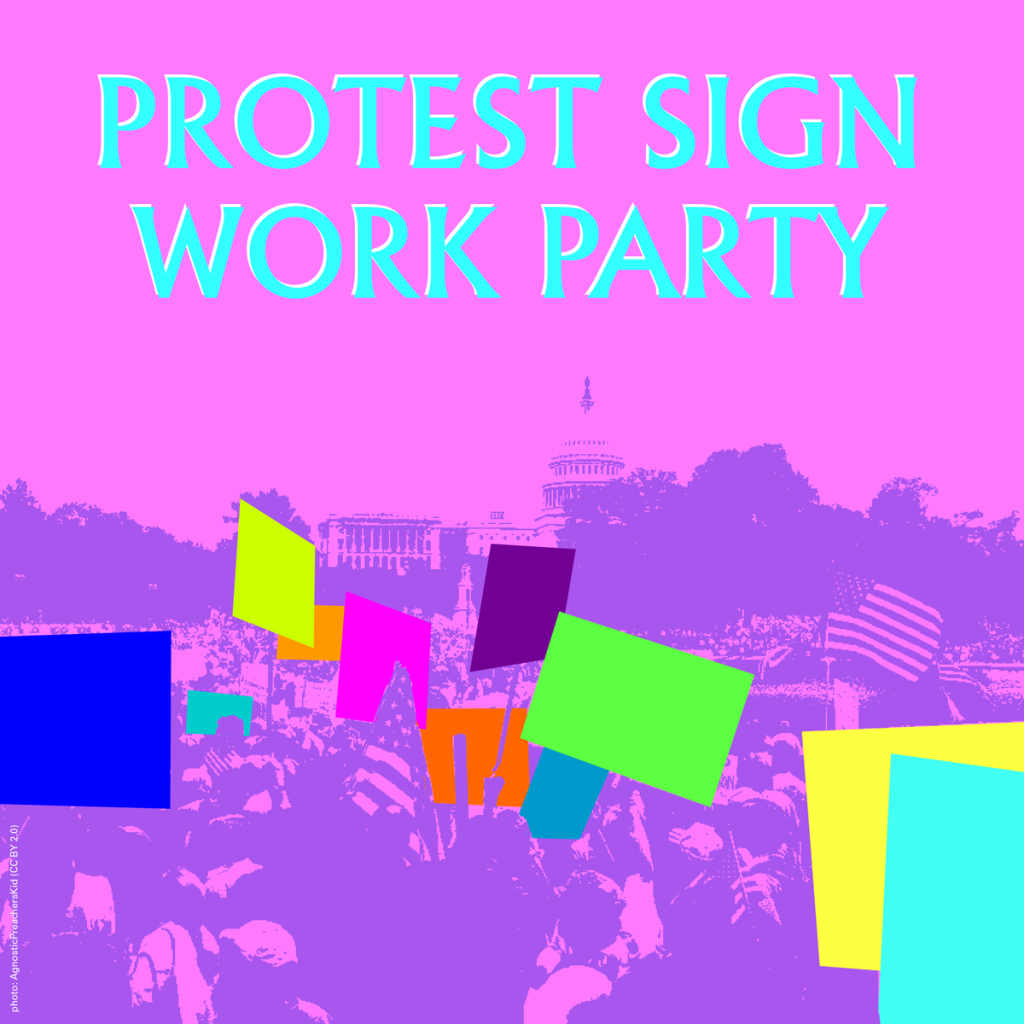 These days, there are many reasons to protest. It's always great to have a legible and memorable handmade protest sign.
SOHO20 and artist Christine Wong Yap held an informal protest sign-making work party, where we shared ideas and design tools. Sign making supplies were provided.
Thanks for making signs with us!
Christine Wong Yap is a Queens, NY based artist whose work explores text, hand lettering, and agency.