Katya Grokhovsky: Touch It
Thurs. January 28, 7:30pm
SOHO20 was excited to present Touch It, a participatory performance by Katya Grokhovsky as part of our Interference series.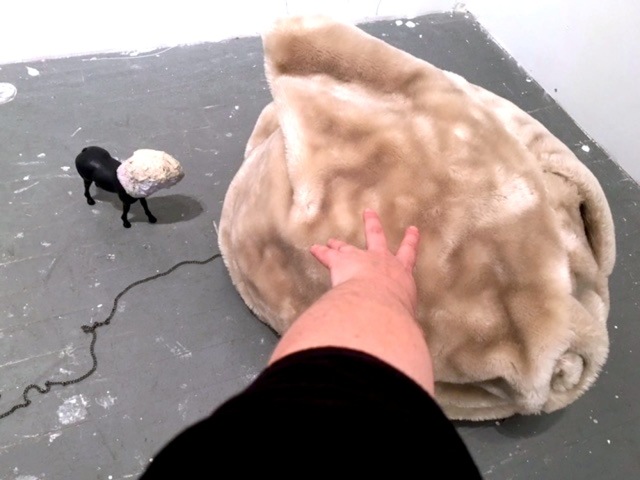 The evolving installation Pleasure Principle, by Katya Grokhovsky, on view in +/- Project Space, culminated in an interactive public performance, in which the audience was given permission to touch, hold and caress the objects from the installation, transcending boundaries between the art and the observer. Through the act of permission, Grokhovsky shared the maker's privilege of accessing the work physically, as well as the experience of pleasure in making it, juxtaposing the visual pleasure of viewing versus physical experience of performative actions.
Live Performance Response: Christen Clifford

Christen Clifford is a writer, feminist performance artist, curator, professor, actor, and mother who lives in Queens. She is currently teaching at The New School. Her latest project is a feminist action disguised as a fashion accessory, The Pussy Bow.
+++
Pleasure Principle considers the idea of pleasure as the driving force behind identity and human actions through an accumulative site-specific sculpture, painting and wall-drawing installation. The installation is evolving throughout the duration of the exhibition via the addition of objects and drawings, occurring daily between 3-5pm each day that the gallery is open to the public.