Linqox Criss on The River Ilissus: Six Voices in Three Parts
Thurs. November 9, 7pm
In conjunction with her +/- Project Space exhibition, artist Amanda Turner Pohan presents a live vocalization of the audio track for her installation Linqox Criss on The River Ilissus. The performance features an original score by vocalist Kamala Sankaram and a reading in ancient Greek by Amanda Evans with English translation by Mary Wichmann. The performed audio track will be bookended by an excerpt from Anne Carson's essay The Gender of Sound, read by Nancy O. Graham, and a reading by Laurent Berlant from her book Sex, or The Unbearable, co-written with Lee Edelman. There will be an intermission by #Sergina (Elly Clarke), Skyping in live from London.
Please be advised the space will be lightly perfumed.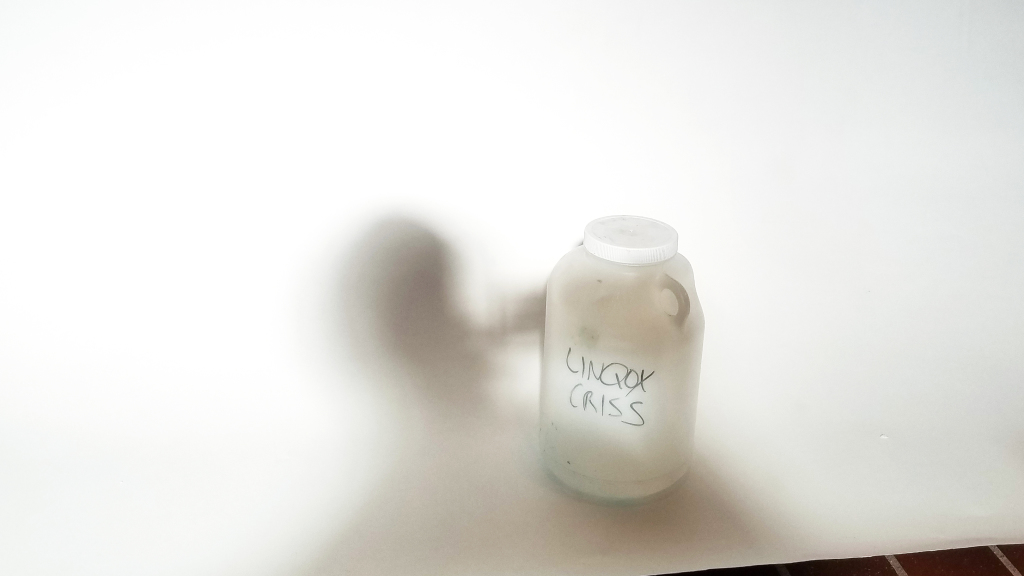 Lauren Berlant is the George M. Pullman Distinguished Service Professor of English at the University of Chicago Department of English Center for the Study of Race, Politics and Culture and the Center for the Study of Gender and Sexuality. Her most recent book Cruel Optimism (2011 Duke University Press) is about the wearing out of the fantasy of the good life that has bound people to various kinds of intimate and political normativity despite their constant inadequacy to the fantasies that bring people to them.
Elly Clarke (b. 1976, London) is a performer, photographer and curator interested in the changing face, experience and role of the physical object and body in an increasingly digital world. Through #Sergina, a gender-ambiguous, multi-locationable drag queen persona, Clarke sings and performs songs, across single and multiple bodies, about love, desire and loneliness in a time of digitalism. Across several bodies,#Sergina has performed at The Lowry Centre, Salford Quays; Marlborough Theatre, Brighton; G12 Hub and Kulturni Centar GRAD in Belgrade; The Club, Monster Ronson's Ichiban Kareoke and Silver Future, Berlin; Birmingham Open Media; Secret Project Robot Art Experiment, Brooklyn and the Island Bristol; Home Manchester and the Academy of Fine Arts Munich. Her work has been supported by Arts Council West Midlands, Camden Council and various other grant providers.
www.ellyclarke.com / http://www.soundcloud.com/ser-gina
Amanda Evans received her Bachelors in Classics from New York University and harbors a great passion for languages of all kinds. She lives in Ridgewood, Queens.
Nancy Oarneire Graham ([email protected]) is a Kingston-based actor and writer. Some recent roles include Esmerelda in Voice Theatre's production of The Skin of Our Teeth in Woodstock, Amperes Watson in Pip's Island at the 3-Legged Dog in Manhattan, and Thea in the web series Pirate Birthday Party. Her short stories and poems have appeared in various journals and the anthology In/Filtration: An Anthology of Innovative Poetry from Hudson Valley, edited by Anne Gorrick and Sam Truitt.
Kamala Sankaram has received commissions from Beth Morrison Projects, HERE Arts Center, Opera on Tap, and Anthony Braxton's Tri-Centric Orchestra, among others. She is the recipient of a Jonathan Larson Award from the American Theater Wing, and has received grants from the National Endowment for the Arts, MAP Fund, Opera America, Foundation for Contemporary Arts, Meet the Composer, the Augustine Foundation, the Anna Sosenko Trust and the Asian Women's Giving Circle. In addition to her musical pursuits, Kamala has been a voice actor on Comedy Central's Superjail and Cartoon Network's Golden Age, and holds a PhD in Cognitive Psychology from the New School for Social Research.
Mary Wichmann is an artist from the United States of America.