Nadja Verena Marcin: Cinema Pirata – How To Undress in Front of Your Husband
September 8 – October 9, 2016
Opening Reception: Fri. September 9, 6-9pm
Join us for Distribution Vehicle, during Bushwick Open Studios weekend:
September 30 – October 2, 2016
Recent Press:
The Creators Project: "A Sexist 1960s Film Remake Rewrites Cinema History" by Andrew Nunes
+++
SOHO20 is pleased to present Cinema Pirata – How To Undress in Front of Your Husband, a solo project in three parts by Nadja Verena Marcin presented in the +/- Project Space.
VIEW IMAGES OF THE INSTALLATION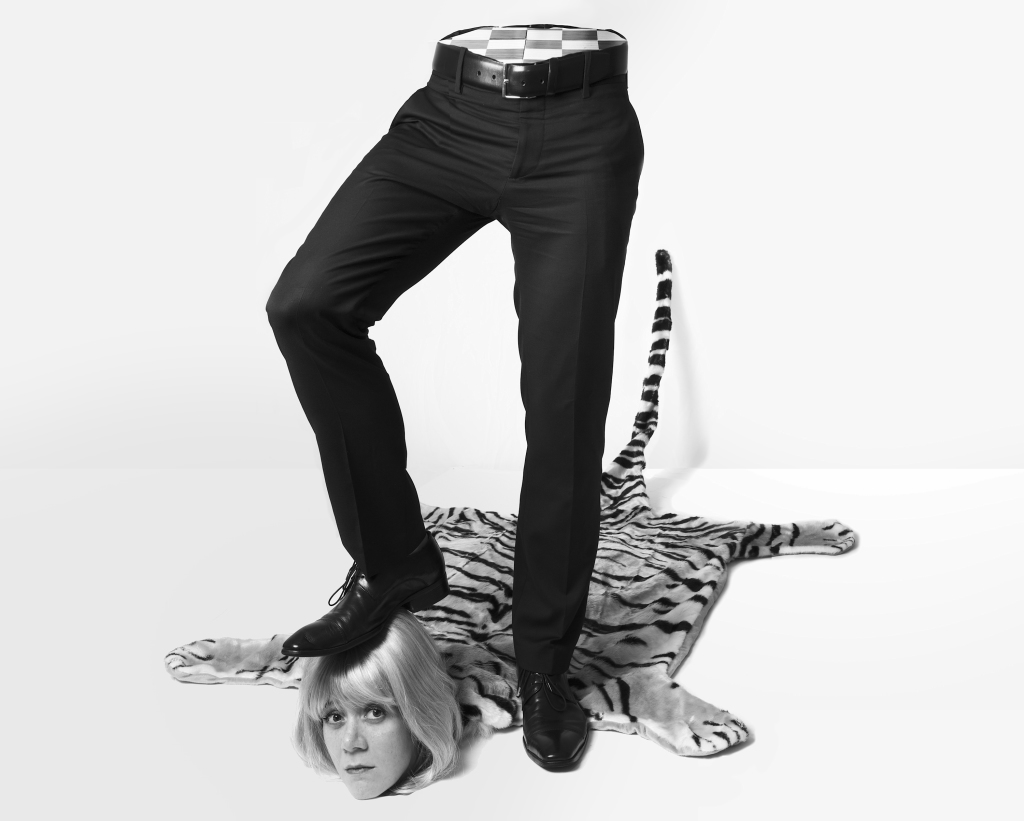 [Image: Nadja Verena Marcin, Cinema Pirata (c) courtesy of the artist, New York, 2016, photographed by Jane Huntington.]
Cinema Pirata – How To Undress in Front of Your Husband begins with the melodramatic installation of a 1980's male filmmaker's office in the +/- Project Space. Manifesting through sensual forms and peculiar materials, Marcin emphasizes the masculine elements that contain subtle implications of power in our everyday surroundings. This clearly gendered, male space plays with and presents a counterpoint to Marcin's own beginnings as a female DIY filmmaker in her teens, as well as the role of women in the media industry. Designed in collaboration with the architectural designer Terrence Schroeder, this constructed environment is the starting point of her project, reminding us that male-produced content and ideology largely encompasses the media landscape that is digested daily.
As the second component to her project, Marcin's Cinema Pirata – How To Undress in Front of Your Husband distribution vehicle will take form as a pirate DVD shop inside the boot of a station wagon, popping up around the neighborhood during Bushwick Open Studios. The shop will advertise Marcin's own video works on a TV screen alongside pirated, mock DVD cases also of her works; however, in a gesture to release the works from their potential patriarchal and capitalist constraints, nothing will be exploited, sold, or purchased. Passers by can only be spectators of the work.
Marcin's final feature to this triad is the premiere of her video-performance remake How to Undress In Front Of Your Husband, replicated from a 1960s 'how to' video. Depicting the do's and don'ts of female disrobing, the original video turns this quotidian action into a performance under an authoritarian male gaze. Marcin recreates the video, playing all of the characters herself in delightful self-awareness, disrupting the original 'educational' trajectory of this narrative, while highlighting the absurdity of its creation in the first place.
As a whole picture, Cinema Pirata – How To Undress in Front of Your Husband considers the permitted roles and power dynamics in the production of mass media and film. Housed within the confines of SOHO20, a historic feminist art space, Marcin continues to deflate the gendered hierarchies embedded within the film industry. In embodying three disparate and distinct aspects of this industry, Marcin reflects on the roots of our cultural behaviors, in an attempt to shift the roles and voices of the media that we currently consume.
This exhibition is supported by a Foundation for Contemporary Arts Emergency Grant. Additional support has been provided by Kunstraum LLC. A special thanks goes to Amanda Bruns and the Metropolitan Building.