What a Witch, Part 2: LESBEING—A Ritual Seeking Evidence
June 17, 2016
7-9pm
SOHO20 is pleased to announce the final Interference event for the 2015/2016 season.
Join dedicated lesbian culture celebrants Kay Turner and Kate Conroy during LGBTQ Pride month in a ritual that gives you a better understanding of your lesbian lineage and witch legacy – your LESBEING. Turner's obsession with the folklore of the witch converges with Conroy's dedication to a surreal ethnography of lesbian artists of the dykeaspora. Your participation in this ritual requires that you give evidence, but, no worries, the gift returned back will be greater than you can imagine. Witness or participate according to your whim.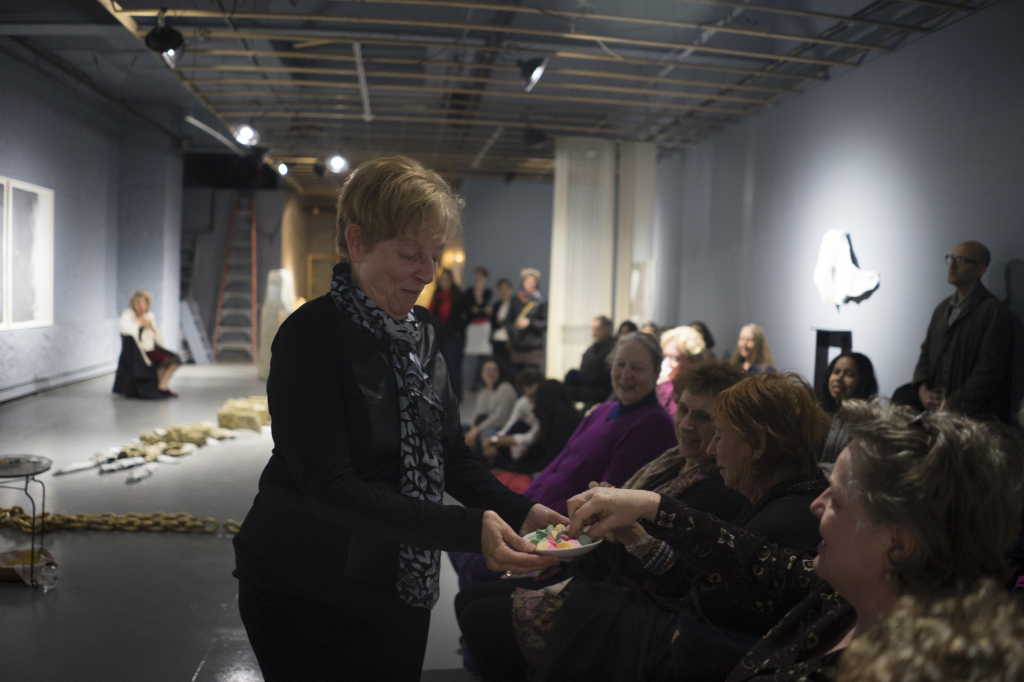 Image courtesy of Andrew Hinderaker.
Kay Turner is an artist working across disciplines, including writing, music, performance, and folklore. Often combining singing, songwriting, collaborative performance, and ritual, recent performance works conceived and performed by Turner include, "What a Witch, Part 1: A Ritual of Recognition;" (Five Myles Gallery, Brooklyn) "When Gertrude (Stein) Met Susan (Sontag)," San Francisco Queer Arts Festival (2014) and OUTsider Festival, Austin, TX (2016); "The Black Kiss," Museum of Contemporary Art, Brittany, France (2014); "Otherwise: Queer Scholarship into Song" Joe's Pub (2016); "Creating Queer Genealogies: The Spinster Aunt Project" (with Ella Gant), Denniston Hill (2009). She writes songs and performs as lead singer in the lesbian feminist punk rock group "Girls in the Nose"(1985-1996), which is doing 30th anniversary reunion shows in NYC in early June. Turner holds a PhD in folklore and anthropology from the University of Texas at Austin. Among her books are Beautiful Necessity: The Art and Meaning of Women's Altars (Thames and Hudson, 1999) and Transgressive Tales: Queering the Grimms, with Pauline Greenhill, (Wayne State University Press, 2012), and she most recently published an essay for a monograph on the Swiss feminist artist Doris Stauffer (University of Chicago Press, 2016). Turner is at work on a new book, What a Witch, a radical reinterpretation of the witch figure in folklore and performance, from which the Soho20 performance is in part derived. Turner is the current President of the American Folklore Society.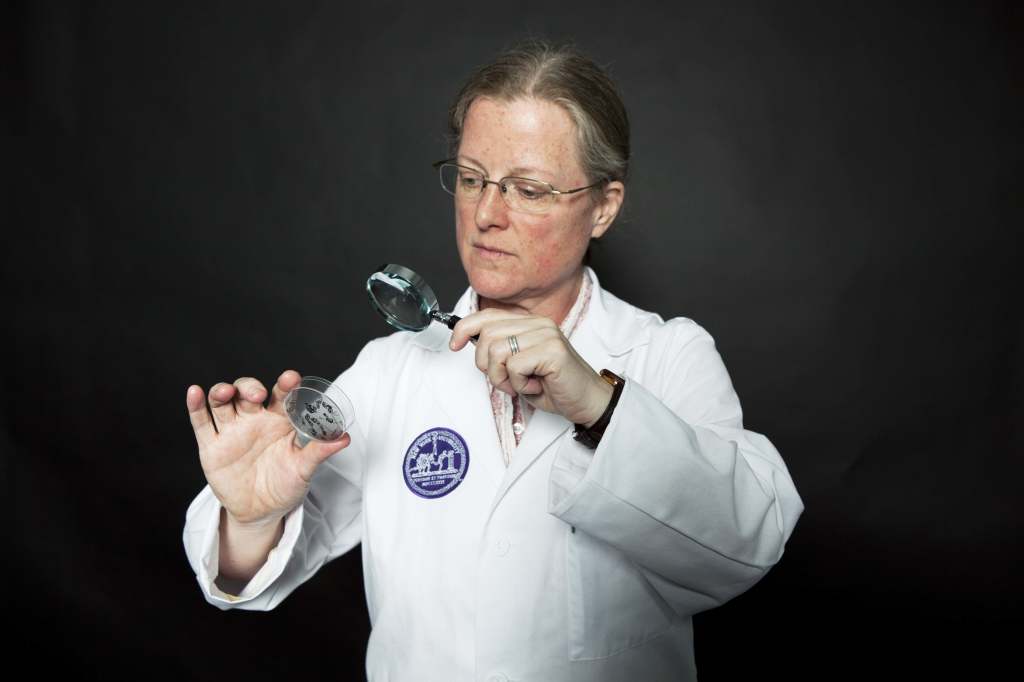 Image courtesy of Adrianne Koteen.
Kate Conroy is a conceptual artist dedicated to celebrating lesbian culture. Her immersion in this field has generated various projects including: The Giles Findings: A Natural Herstory of Lesbeings. This surreal ethnography links ancient hominids of the lesbeing dykeaspora to contemporary lesbian artists via DNA analysis of Conroy's petrie dish Lesbian Culture portrait series. Conroy is an arts activist who emerged from the NYU-Tisch Arts Politics program in 2011. She is also a Feldenkrais practitioner.